Unilever, the gigantic corporation behind a lot of popular consumer brands, has an interesting tidbit about their logo: all those little icons (25 in total), woven together to form a U, actually mean something.
In 2005, Unilever changed the logo to represent their new theme of vitality, replacing the old logo that had been used since 1970. The new logo was also planned to coincide with the company's 75th anniversary. Today, Unilever owns more than 400 brands, but the 25 largest brands account for over 70% of total sales.
They appointed Wolff Olins to help create a new brand for the company, clearly expressing it's vitality mission.

Working with creative director Lee Coomber, we used a fluid creative process whereby we thought about how and what Unilever does, whilst drawing icons and the U simultaneously.

MILES NEWLYN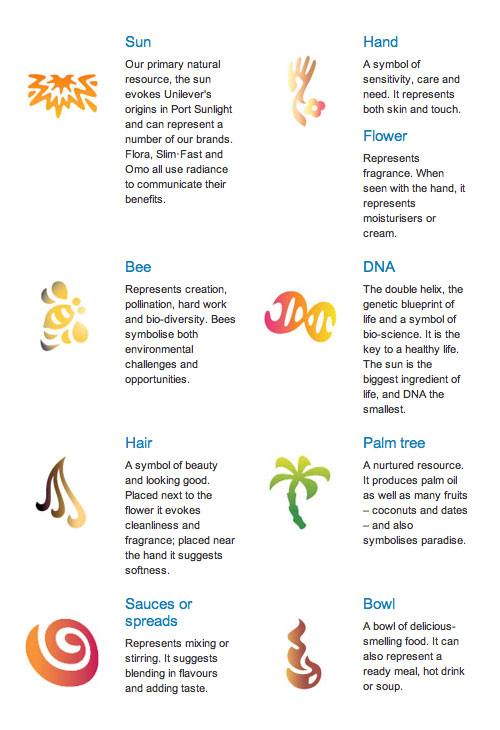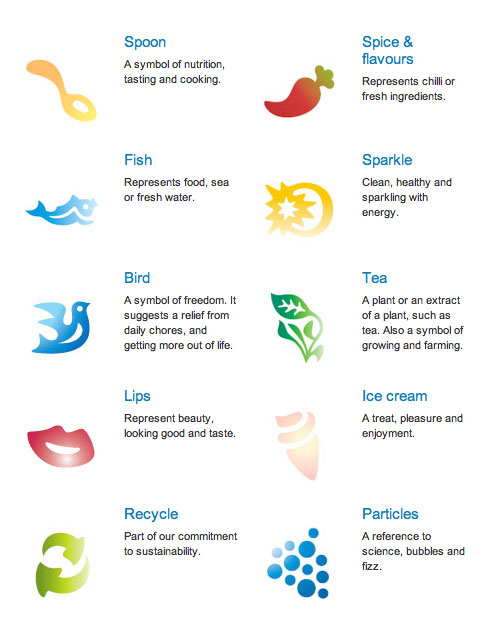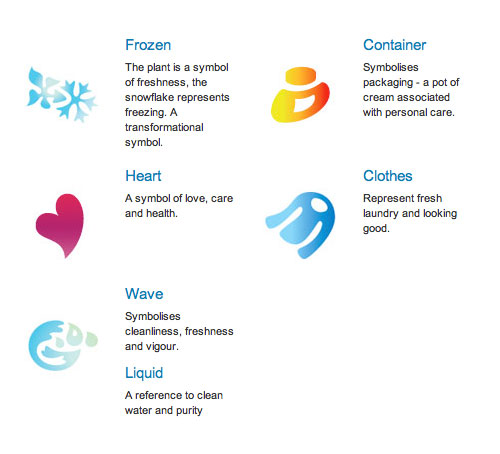 Unilever Logo Animation
httpv://www.youtube.com/watch?v=e4uJ2mA5YU8
Unilever History
Unilever was founded on 1 January 1930 by Antonius Johannes Jurgens, Samuel van den Bergh and William Hulme Lever, 2nd Viscount Leverhulme.
In the 1930s the Unilever business grew and new ventures were launched in Africa and Latin America.
In 2000 the company absorbed the American business Best Foods, strengthening its presence in North America and extending its portfolio of foods brands. In April 2000 it bought both Ben & Jerry's and Slim Fast.
[
Logodesignlove
&
Wikipedia
]