Do you remember those noisy old dot-matrix printers you used ages ago, either at the office of your dad or at your home if you were lucky? This was early in the days before we got to thermo, inkjet and/or color laser printers. At the same time Microsoft wasn't as big, burnable CD-ROMs were super expensive, Apple hadn't thought about the iPod and IBM was still a big consumer PC brand. Printer sizes, computers and technology in general have dramatically evolved since then.
Keeping history in mind let's think about 3D printing and where it currently stands on the overall timeline. Parts of the story sound familiar to past technological evolutions. I am sure it will be a game changer in the manufacturing process and it could as well be a lucrative investment if your entry is timely and timed right.
Approaching The Tipping Point
3D Printing technology, even though it is growing up very fast, is still a topic for geeks, hackers and nerds. But a lot of fresh companies (Stratasys, Voxeljet, 3D Systems, Makerbot…only five years old) you have never heard and one you might know from CAD software (Autodesk) are working on devices for professional and consumer use.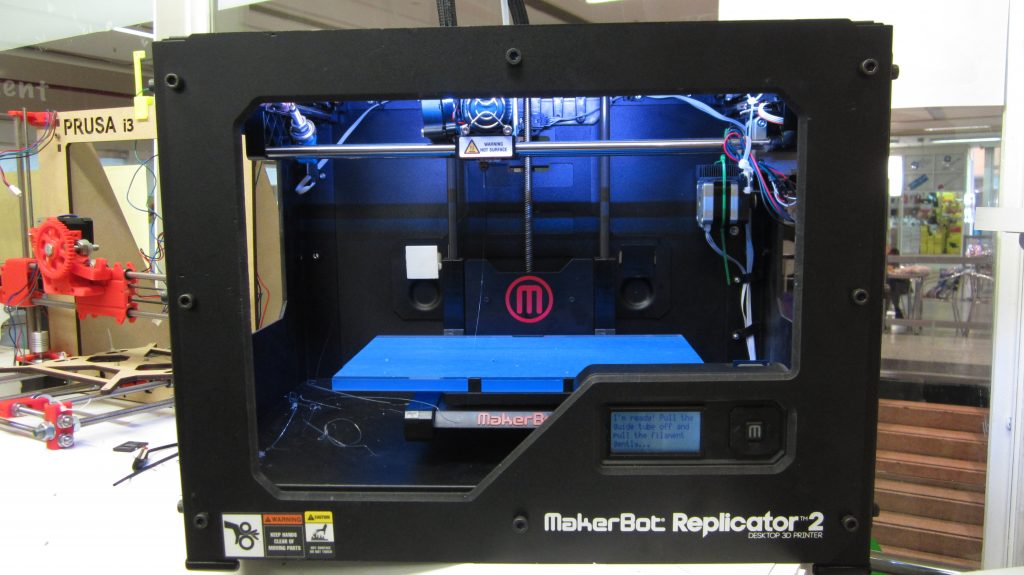 Companies are currently releasing comparably bulky printers that create objects you might not see a use case for (yet), but in the 80ies the situation was very similar when few people had a gigantic computer at home and hard- and software was super expensive. It wasn't a commodity as it is nowadays. Out of the typical and well-known printing companies I have only noticed a recent news from HP wanting to release their first 3D printer next year but I am sure this will accelerate over time.
3D Printing has the potential to change everything.
CEO Meg Whitman said that she expects 3-D printing to grow into a big business, with the company shipping its first 3-D printers sometime next year.
Last year a USA-based company made the world's first metal 3D-printed handgun, capable of accurately firing 50 rounds without breaking. Heck, even Barilla has announced it wants to create a printer for producing fresh pasta at your own home. Whether you personally see a use case for 3D printing in your home or not, there are theoretically tons of use cases out of which some will materialize, and, it would be great to participate financially.
Financials… Where Are We In The Hype Cycle?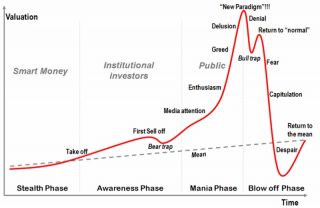 Thinking and reading about 3D printing feels being back in the dot com era where a lot of companies had funding and numeours IPOs around the internet idea. People have learned from the boom and crash so it is a little different this time.
The money is in manufacturing, not prototyping. The opportunity for more commercial production activity from additive manufacturing is immense.
Article in Forbes
Since we don't have a crystal ball it is quite hard to tell in what stage of the hype cycle we are. While it might not seem like valuations matter when we're in the midst of a go-go market, the party won't continue indefinitely with the same intensity. Most recently we have seen a price correction for most 3D stocks, including potential highflyers like $DDD and $SSYS. For the longer term though I am positive this is just the beginning of a major disruption and ultimately revenue, revenue, revenue…
Let's Invest: Individual Stocks Or Index?
One way to play the idea 3D printing will have an important part in our daily life in the future is to get yourself familiar with the various aspiring companies and selecting the right stocks to invest in. The table below can serve as a good starting point.
Individual 3D Printing Stocks
| Name | Symbol | Market Cap | Annual Revenue |
| --- | --- | --- | --- |
| 3D Systems | DDD | $9.30B | $460.15M |
| Arcam | AMAVF | $585.9M | $29.5M |
| Autodesk | ADSK | $12.01B | $2.29B |
| Cimatron | CIMT | $98.92M | $43.85M |
| ExOne | XONE | $962.6M | $41.5M |
| Gorge Group | GGRGY | $170M (approx.) | - |
| Organovo | ONVO | $861.65M | $1.29M |
| Proto Labs | PRLB | $1.93B | $152.69M |
| Sigma Labs | SGLB | $80.14M | $1.09M |
| Stratasys | SSYS | $5.88B | $400.47M |
| voxeljet | VJET | $729.8M | $13.0M |
Automate Your Investment Using A 3D Printing Index

If you don't have the time to constantly monitor and research new and dying companies there is an appropriate Index investing in the whole sector. The Solactive 3D Printing Index (ISIN: DE000SLA3DP9) is currently composed of the 9 biggest stocks and once invested there is nothing else to do except to check the value. The index is calculated as a total return index in EUR and currently hovering around the $200 mark.
Whether you want to invest in individual stocks or prefer the index, we are still in the early days of 3D printing and an investment is risky but can be very lucrative. I personally prefer the "set-and-forget"-method, i.e. I will be investing in the index.
Good luck with your tech investments 2014! I am long 3D.
Photo at the top: 3D Sculpture by Joshua Harker.