What if you could get high quality images at absolutely no cost? I have one single recommendation you can immediately use to quickly and easily find the pictures you are looking for. And I am not talking about iStockPhoto, Shutterstock or similar portals. Find out how.
Even if stock images portals have an arsenal of filters and are quite cheap, you still need to pay for using their pictures. This quickly adds up, especially if you need a larger amount of pictures for your blog or website. I have a free method: Google Images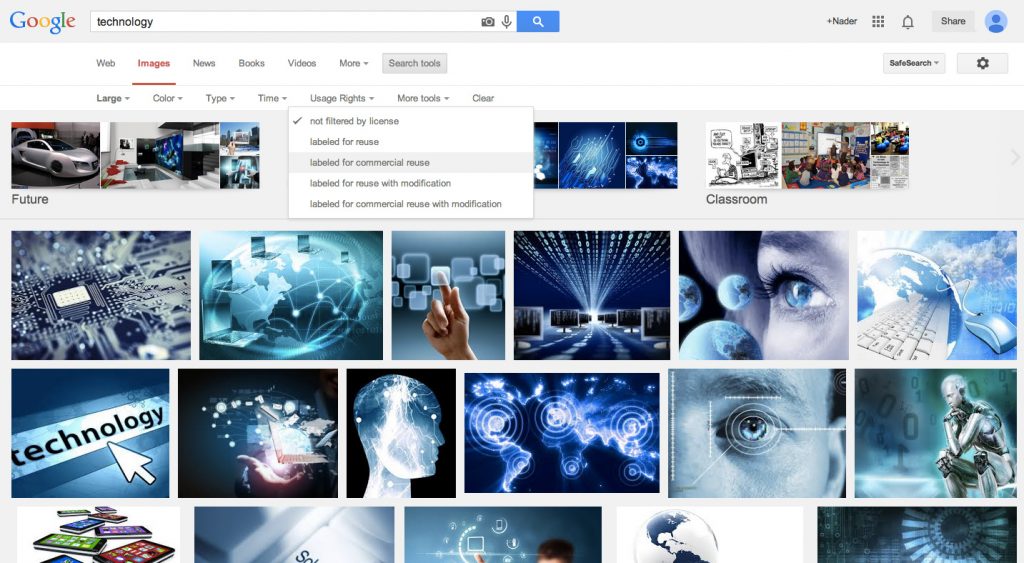 Use Google Images with two parameters:
Size: Large
Usage Rights: labeled for commercial reuse (you can also select "reuse", "reuse with modification", etc.)
Example: images around technology
This is not only by far the largest repository you can find, it is is also one of the easiest and fastest to use. Even if Google says the pictures are labeled for commercial reuse I would advise to check the original page the picture has appeared on. Here is a quick selection of images you can find around business and technology.
Quick Selection Of Images You Can Find Using Google
Find Similar Images

Next to the image information is a very helpful link called "Search by image". This lets you find similar images to the one being currently displayed. 
Have fun finding the perfect picture and saving money at the same time!
Photo at the top by colros, found with Google Images