Hootsuite, the social media management dashboard, released an infographic showing the top 15 trending brands on twitter from 2011. To round out the trendiest topics they also included Topics, Tags and in Memorium Trends.
Interesting to note MySpace is still at #7 even though the network is pretty much dead (Nielsen ranks them at #5 of social networks & blogs, before Google+ and tumblr) , and, RIM even makes it into the top 15. The data in this series was collected by WhatTheTrend from over 500,000 trends which appeared on twitter.com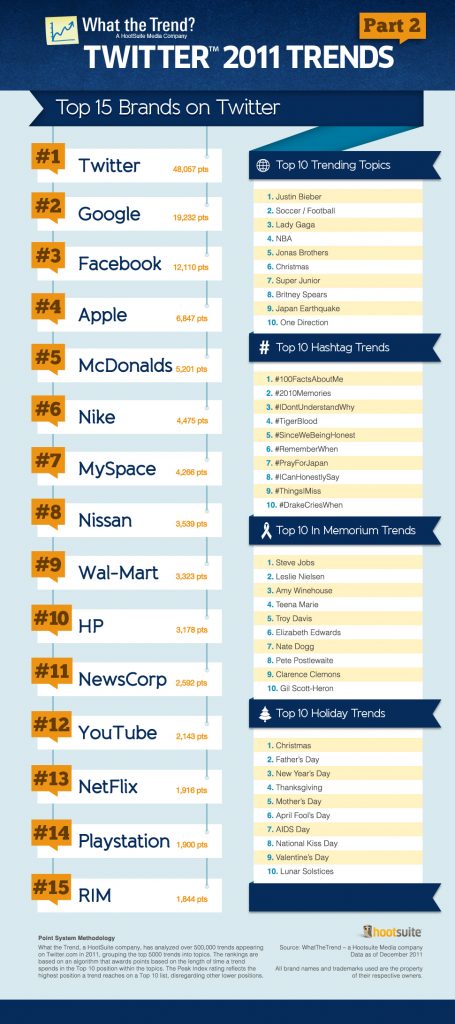 The list was based on an algorithm that awarded points based on the rank and duration spent on the top 10. Similar to the first infographic, the data used in this series were compiled by What the Trend from over 500,000 trends which appeared on Twitter.com. In addition to the 15 brands, the top trending topics, hashtags, memorials, and holidays of 2011 were also included.